What if the kingdom of men and the world as you know it will end tomorrow?

What if the powers-that-be, in their last act of desperation, decided to send someone into the past to avert it?

What if they chose the strongest and bravest warrior as their last best hope?

What if that person couldn't make it? And all they've got was you?
Overall Score
Style Score
Story Score
Grammar Score
Character Score
Total Views :
1,539,440
Average Views :
16,553
Followers :
1,643
Favorites :
605
Ratings :
289
Pages :
855

More or less normal start… I'd even say a bit boring… but damn, once you get to chapters 9-12, beware. It's not something one should read in public places for the fear of being considered slightly crazy or sick – spontaneous laughter, shortage of breath and a high chance of collapsing may be the least of the symptoms. My complements to the Author for those.
This author is absolutely terrible, as in evil, and worse than any drug dealer. I am now hopelessly addicted to his story and I spend most of my time sitting in front of my computer refreshing the page in the hopes he has posted a new chapter or I just reread old chapters. If that wasn't enough, he has also reawakened my blueberry muffin addiction which is a habit I can't support as a poor college student, so I have been reduced to a filthy muffin thief, plundering Starbucks, Costco and small children's lunchboxes for blueberry muffins which I then stuff my fat face with as I read his story. 
The dialogue and humor of this story is first class and I struggle to find better works among professional writers. If you have not read Brandon Sanderson's stormlight archives, I highly suggest you do. Your MC is similar to a character called The Wit and I feel you might be able to increase your insult hurling skills by a modest amount. Also I think the story is progressing at a reasonable rate, some stories develop very quickly and some take more time, don't rush yourself and as long as you keep moving the plot moving forward I feel like you will be golden. I give 5/5 blueberry muffins for this fiction, keep up the good work!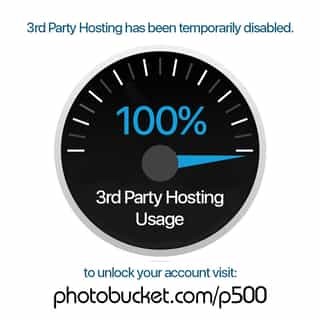 THIS IS FREAKING GEMSTONE!!! You definitely must read this FF . The plot is so twisted that you cant even predict what gonna happen next. Read it and laugh like crazy boy.
Absolute masterpiece of fun times. With all honesty, based on all the stories I've read on this platform till now, this ranks as the no.1 in terms of enjoyment/humour. There is simply nothing I could complaint about here except the no. Of chapters or there lack of. I hope it stays the way it is with maybe a bit more focus on story progression. The conversations between characters do take most of the size of chapters but can't complaint considering how much I've enjoyed em'.
Probably has some errors here and there, but I am to lazy to check.
 So far so good, the story has an interesting plot and funny. Worth reading

 Bruh, 
READ THIS STORY IF YOU WANT TO HAVE A GOOD LAUGH. GOD THE CHAPTERS ARE AMAZING AND THE HUMOR IS VASTLY DIFFERENT FROM LETS SAY TRANSCENDENCE. WELL WRITTEN AND AN MC THAT IF FAR DIFFERENT FROM OTHERS WHO HAVE GONE BACK IN TIME. HE KNOWS HOW TO MAKE AN ENTRANCE. FAVORITE MC OF ALL TIME AND POSSIBLY TOP 2 IN MY BOOKS ALONG WITH 'A DANCE OF POISONS AND CURSES'
KEEP IT GOING AUTHOR ?
story line is great
loved the ideas and the characters
dont really mind the op mc
Keep it up XD
Sigh.... This story have one of the best dialogue ppl will ever come across in a ff 
This shit has gotten to a point that it is addictive 
Trust me on this , read this.. .You will not regret it 
All I have to say is that it never fails to surprise. Defenatntly worth the read!
I love how the MC doesn't give a single solitary fuck about anything anyone else does.
Its totally epic! keep the chapters coming!

TL;DR: Extremely fun and existing story starting from chapter 9, chapters prior to that is a bit misleading and boring.
Honestly, I started reading this story 3 times, but stopped at about the fifth chapter the first two times.
I read a review that said the story really picked up at about chapter 9, and I wholeheartedly agree!
The first four chapters can pretty much be taken as an extended prologue. It starts out with an info dump about continents, wars etc. etc., the same as pretty much every story on this web.
After this we get the POV of a character, which I first believed would be the main character, which I found rather boring. It's your standard sword and shield warrior type, boring.
At chapter 5, the confusion happens. We go from a character lying face down in some water, into a chapter about some guy endlessly falling. I believed this to be the same guy we heard about in the previous chapter, but this was not so, and I didn't find out this until a Q&A from the author in a later chapter.
Chapter 6 gives us a glimpse into the real main character for this story, and I started getting interested in reading more.
And finally at chapter 9, things REALLY starts to get good. At this point we are truly introduced to the main character and his personality, and it's FUN!
I find myself laughing out loud constantly at the shenanigans that the main character gets up to.
And yet, there is a serious story here, slowly but surely becoming more apparent.
Aside from one other confusing Time/POV shift, every chapter contains the main character. Every chapter with him in it are a joy to read, be it how he always seems to know what to do, or how he interacts with other characters in the story.
My recommendation to the author is to clearly mark when you are jumping to a different Time/POV, or else the reader will assume it's a continuation from the previous point and just be confused when thing's doesn't match.
After chapter 9 I honestly spent the last two days reading up to chapter 72, and there hasn't been a boring moment yet.
Saying that, this story is SLOW, at chapter 72 we are still at like day 3 or 4. Don't take that the wrong way, a LOT has happened in these days, but the author is taking care to detail both events and conversations in a very delightful way.
I have removed a star from the rating for three reasons.
The first is the rather boring and confusion start to the story. You fail to captivate with the first impression, choosing instead of push as much details and info that you can. The greatest thing in your story are your characters. Not the world, not the "rich" history of continents and wars. Not the "demons". Your characters, especially the main characters. You should put him front and center at the beginning.
Second, the dialogue. While I really LOVE the interaction and dialogue between the characters, I sometimes find it hard to follow who is saying what, especially when you bring in more than two people.
As it is right now, your dialogue is essentially a lot of speech with the odd injection of *Angry, *Surprised, *Embarrassed etc. in front of the text.
You need to give more context and expression while the characters are talking. For long conversations, a reminder now and then about who is saying what could also help a lot.
And third, a really minor point. There is the odd grammatical error here and there, a wrong tense, a missing word, that kind of thing. The kind of error that isn't picked up by the normal spelling check, and which easily slips in while writing fast. Few and far between =)
This story is now on my follow list, and I can't wait to read more of it =D
P.S.: First rule of royalroad is apparently this.
Once you have written a story with sufficient length and/or popularity, you will suddenly find yourself with some or all of these symptoms:
1. Computer trouble
2. Sudden overload at work/school
3. Sickness
I blame Murphy's law!