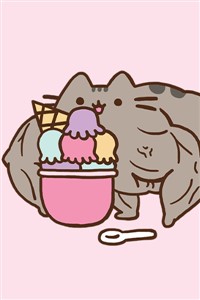 Thundering Godly Heavenly Sword Saint Asura Dragon Emperor Godking of Destruction Piercing the Seven Empyrean Heavens
Warning
This fiction contains:
In an eastern kingdom born and raised, chilling in a cave was where I spent most of my days.

Chillin' out, Trainin', An Makin' pills all cool.

And all killing some monsters that lived outside the hood.
When a couple of guys who were up to no good, started making trouble in my neighbourhood.
I got in one little fight and my mom got scared, she said, "You're runnin' for your life with your auntie and uncle in despair."

I begged and pleaded, with her day after day, but she had dad crush the life out of me and sent me on my way.
She gave me a kiss, and nothing else.
So I took a little walk on my own, and said: "I might well go fuck it!"

First time yo, this is bad!
Eating grass like a normalfag, Is this what the people of an Eastern Kingdom be livin' like?
Hmm... This might be alright!

Thanks for reading! In case you haven't noticed, the whole thing was a joke.
Overall Score
Style Score
Story Score
Grammar Score
Character Score
Total Views :
6,772
Average Views :
1,129
Followers :
28
Favorites :
7
Ratings :
19
Pages :
21
Okay, I would never review this story, but the name and ratings caught my attention.
First, what the **** is wrong with people?
A review is supposed to be dissecting the story from an objective point of view. It should be an analysis of the story.
Here, not even 3 chapters are out and we already have 7 ratings with a total grand rating of 3.5 or something.
Seriously?
How the **** can you just rate something based on name. The story hasn't even started and goddamn haters are spoiling it for everyone.I mean for God's sake, wtf is there to review?🤔
I checked the advance ratings, and it's just an overall score. How the hell can you score something when it hasn't even started?
This completely spoils the purpose of a review. How's the author even supposed to continue when people are throwing rotten tomatoes on something barely started?
No wonder so many RRL authors leave the story halfway through. It might not be a major point, but I can certainly see authors getting demotivated and dropping the story due to such stupid actions.
So please, think before you review. A 3.5 rating qualifies as something barely above average. Just this rating might have discouraged possible readers.
Atleast give the story a little time to breathe and grow.
In the end I am giving a five star just bcuz I am pissed due to these haters and balancing the score.
And finally, I know this is not a review. But you can't expect me to give a review with not even 3 chapters out. I might edit this later.
But till then, rate and review properly. Preferably have a look at few YouTube videos 🤨
And this is for the author. Ignore the people and just continue. Haters don't need a reason to hate. Have fun.👍
Cya.
P.S : if this review has hurt your sentiments, well dude, you possibly do similar actions. So yeah, this was suppose to hurt 🤣
Just... That title... Have not read the story yet, but the title got me from the start. The inspiration and hard work behind it is way more then you see here on RRL. 5/5. Best story on this site.
Way ahead of the other sterotype storys out there.
Absolute masta-pizza of writing. I literally couldn't find a single flaw in this short but exciting book. From captivating world background, to charming and very well-crafted characters, you just know from reading the prologue this book will not let you down.
I won't spoil your enjoyment by revealing hilarious antics or plot twists that await you on the pages of the novel, dear reader, but I strongly suggest you give it a try. Unfortunately, the book is too short, but perhaps it is for the better - the intense emotional rollercoaster I've experienced following protagonists of the story is something not everyone is prepared for.

I cried, I laughed, I pondered on humanities most profound values and ethics. The tender emotions and beautifully knitted relationships, believable and yet fantastic situations make you sympatize with the story characters, keep you on edge for every paragraph, as you turn pages with loudly beating heart.

Absolutely 10/10, one of the literary gems of the century.

Haven't even read the story but I can tell it's great from the title.
look at all those stereotypes!

Whoa, never have I tried to read a story with a such unlikable characters. Annoying cliches, yes. Generally hilarious jackasses, yes. But never have I read about characters so shallowly unlikable that it almost hurts.
I would recommend this story to anyone enticed by the prospect of a comedic take on Wuxia. You shouldn't take the story to seriously and instead enjoy the story for what is. Now on to the review itself.
Style:
I found the style to be very appropriate for the kind of story it's supposed to be. It's no literary masterpiece, but since this short story was meant as more of a joke, than anything else, the style works very well. It switches perspectives when appropriate to give insight into situations. The time-skips in the beginning might seem jarring, but cut down on filler and useless progression nobody wanted to see anyways. The style was well chosen for the kind of story this is and deserves five stars for the fact, that while this style wouldn't work for a serious story, its perfect for this.
Grammar:
I haven't found any grammatical errors.
Story:
This was obviously written as a joke and I found it thoroughly enjoyable. Still it should be mentioned that certainly missed a lot of humor. I'm just not a regular Wuxia reader, and while I certainly recognized some of the tropes, I have certainly missed some of the subtler jokes. It was still enjoyable and worth the read. The ending is one of the best parts of the story and provided a lot of the comedic value. All in all, this a well-rounded story and accomplishes the things it set out to do. This Is my reason for the five stars
Character:
The protagonist is a horrible trope ridden guy, but this fact in particular is the source of a lot of comedy and definitely part of this story's charm. I still think that the protagonist should have been even more over the top, because he sometimes is just like any other Wuxia Protagonist and loses his comedic charm. This is the reason I can't give five stars here.
Overall:
I can only give this story 4.5/5 stars, because while the story is enjoyable the protagonist definitely detracts from this.