This is your typical summoned hero type of novel But not your usual hero summoned at the human king side. This time, the demon king decided to summon a hero. If mere human can do it, why the demon king can't? What kind of hero will be summoned for the demon king?

-------------
WARNING
-------------
This series contains ero-scene and the main theme is comedy... 18++ PG rated (parent guidance advised but seriously don't let your parents know you read this lol)


Ps:those who dropped the series because of short early chapter, it has been made longer.. For those who dropped the series because you can't handle the ecchi-ness, I feel sorry for you..


Cover art was a work of: Xyee.deviantart.com


If you would like to help you can do it by reading this thread:
http://www.royalroadl.com/forum/showthread.php?tid=13939
Overall Score
Style Score
Story Score
Grammar Score
Character Score
Total Views :
902,938
Average Views :
12,541
Followers :
797
Favorites :
263
Ratings :
75
Pages :
428

Short review – Dropped after reading chapter 5, then skimmed through the rest.
— Style —
Its written in first person view. First person view is fine; however, it's done with a tasteless character. Writer uses a lot of gimmicks to create comedy such as Ecchi or just plain prepubescent jokes. This doesn't get any better as it continues until the latest chapter. You can even see it in the chapter titles (Nekomimi girl). I would say the style of this would cater to immature individuals.
Chapters are also very short. When chapter 5 came around, it was literally 500 words. There's no reason you can call that a chapter. If its not more than 1200 words, wait until later to release it. (You also don't use "Next Chapter" buttons). Chapter 55 itself is only 950 words. Also, you need to learn how to use tables and windows and proper formatting.
The "Talking Heads" is also in place in this fiction which just means the dialogue isn't good. They are talking to each other but it feels like theyre just standing and talking to each other with no movement whatsoever. Most descriptions in the story are one liners also which doesn't make them believable.
"if you decide to skip the previous scene you may resume reading now…" In chapter 13 literally killed off the whole chapter.
— Story —
The prologue was well done about the priestess with large magic. However, writing "One day, the girl tries a different type of magic" means that she just discovered that certain magic or did she already know about that magic?  It just doesn't make sense.
Next is the Ecchi, NEET, and pervert aspects of the story. Is there a reason for this to be in the story? What reasons is there? As I see it, there is no reason for such elements to be in this kind of story. At most, it makes it look like the author is placing himself in the story. The use of Japanese language in this is nonsensical. Also if you're going to mention the German language or any other language for that matter, you can at least try to use google translate instead of making your own words. It has no meaning and doesn't do anything for the story.
In addition to all of that, hen you get the protagonist's character status, he's a total loser.
— Character —
The protagonist is an unbelievable character. When he gets transported to a different world, why does he act with nonchalance as if he's been through such an experience before? Especially when he's a loser that's never had a girlfriend before (in which he even dares to ask Rosalie to let him touch her breasts. More important, why isn't he freaked out at the horns and being summoned by the devil himself?). This character wasn't thought through and feels like a self placement of the author himself.
Why does Rosalie willfully tell her story to such a pervert? Does she have no dignity? In chapter 7, you make it feel like they're already close to each other, yet doesn't explain why. "Because he's the hero that was summoned" is not an excuse. In the end, her relationship with the hero feels shallow.
"For those who dropped the series because you can't handle the ecchi-ness, I feel sorry for you.." 
No… you shouldn't feel sorry for the people who drop this. They dropped this because its an immature read.
— Grammar —
Lots of mistakes and needs proper formatting. It looks like you use chapters as change of scenes instead of proper scene changes like"***" 
— Conclusion
In conclusion, even though I didn't read a lot, I don't think this fiction will get any better since its too far in the story. It will need a complete re-write and will become a totally different fiction if it is re-written.  I also see a pattern in most RRL fictions in which most authors don't tend to fix their story; instead, it keeps getting worse.

 So far i love this light novel/fanfic what ever it wants to be called :P it has a little of everything and i really do mean everything its like a gangbang of different mangas and novels all mixed with a master touch and some T.L&C.
for the style i gave it a 4.5 score since its a mash up of many different things but then again some of the best things come from tried and true formulas
for the story i give it a 5 score since its got ero ... im sorry if someone has enough skill to make me jizz my pants without any touchy touchy can get top marks (chapter 17 holy hell) plus its interesting to see things from the other side of the fence sometimes
for the grammar its alright to a point since im not one to use it my self all that much but when i read something from someone else it drives me mad so its only a 3.5 score on that one since there is a lot of grammar mistakes hell i would love to do some grammar nazi attacks on a few chapters
as for the characters 5 score i love them all for the most part and the MC isn't acting like a b*tch so bonus points for that 
Its so dull and annoying to read. Mc is real trash both in live and with "powers" 

Kuro is hilarious and is exactly like Imagined him. Rosalie really gets under my skin she is possessive, judgmental, Violent and is trying to use the MC. She is the type of tsundere that i cannot stand. Alice is a great who does not like a lovable sexual charge flat chested Loli. Irene is the best girl she is always there and ready to give our MC some head. Lina the succubus gave him a paizuri  easily second best girl. The Lich who name i cant remember comes in behind Alice.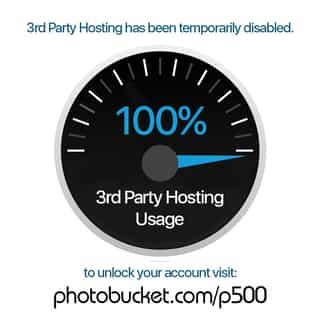 Come and join the Ero-Brothers clan you won't regret it. The story is funny and fill with some unexpected events that you will enjoy.  If you want a light heart story and echiness , you come to the right place. 

I love the hilarity and spontaneous actions of the characters.
i do not recommend this awesome story to pricks who've still yet read a good enough variety to understand the fact that there's many genres out there and that this isn't what they usually read.
 i wait every day for a new chapter to come out and when it does i stop writing m own story to come hear and enjoy the book. the gammer issues are non existent and the characters are fleshed out.
I really do like this story i would give a more comprehensive review except for the fact that i suck at writing them so keep writing ero brother
man this is so funny and its really interesting just wonder how much cliche's you are going to add.
It's not a bad FF and the ecchi part is good, however it won't become more than a light read to pass the boredom. There are plenty of comedy gags (which the story could do without) that take away at the quality of the plot and make it impossible to take it seriously. Also, the MC is a little apathetic for my taste.
All in all, if you are looking for some fun and easy ecchi novel then this FF will be to your liking. However, if your are looking for a good story/plot then you better look elsewhere.