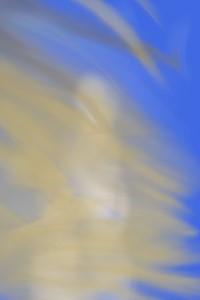 Warning
This fiction contains:
'If you can survive the trials of treading a million nails, would you still go?
If you are willing to encounter death at every step, dreading the next, are you still willing to enter?
If you leave and experience the trials further still, would you do so?
If you find yourself being pursued by everyone and everything, chasing you down to the edge of the cliff, would you jump to certain death or fight back and be labeled as a monster?
You can choose whether or not you want to change your life right at this doorstep. If you do say no, then nothing will happen to you.
If you say yes, then your life will change. Succeeding will bring you great power. And if you fail, then you will be enslaved within Oblivion for eternity.
What is your answer?'
Tus heard the ancient voice that sounded like sandpaper as he stared at the altar with the land and sky frozen in motion. The words repeated themselves over and over again, forcing him to answer without the chance of taking it back.
Armed with a borrowed sword and cheap armor that looked like wood, he said aloud without hesitation, "Yes!"
The altar hummed, a green light flickered in the surroundings, and Tus ceased to exist.
Overall Score
Style Score
Story Score
Grammar Score
Character Score
Total Views :
39,133
Average Views :
910
Followers :
22
Favorites :
1
Ratings :
5
Pages :
180

Frankly the first chapter made me think that i would read about a powerful and charismatic mc but right now 7 chapter in and i only found that the mc is a weak and stupid pussy.
Of course perhaps the author want to take his time in order to make the mc more believable and doesn't want to write about the mc becoming strong off the bat and that , frankly right now is the only reason i continue reading this story
So if you're the kind who like OP or SMART mc i don't think this story willbe for you. Of course if in the future chapter the mc change for the better i will come back and edit my review will asking forgiveness
Edit :
Like i said if i am wrong i will apologies. I wasn't wrong. The story is SLOW at least the author made me understand that it was just a sort of warm up before the mc become truly strong
If you like story more based on world and characters building this story might be for you because even though the mc is still a dumbass he is surrounded by cool characters(well they are a little cliché but cliché exist because they are good)