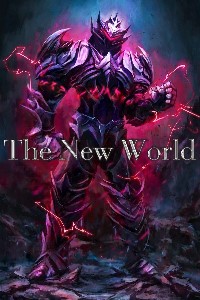 Warning
This fiction contains:
Gore
Profanity
Traumatising content
An AI calling itself Schema has assimilated earth into its system. As a consequence, everyone gained access to status screens, power-ups, and skills. This AI turned these concepts from fiction to fact. It's easy to become intoxicated with leveling up and becoming stronger. To some, it's too good to be true like living out a dream.
For Daniel, however, it's closer to a nightmare.
He's in a bit of a predicament. Cracks in our dimensional fabric have unleashed terrifying beasts from dark, abyssal places. Schema organizes these cracks into dungeons, giving the native species of the planet a chance to fight back. Daniel finds himself trapped in one of these dungeons. Not long after, he discovers there's only one way out.
Kill or be killed.
(Note: I am currently editing the story and I'm uploading those edits. It will take time to do this, so if you find a huge shift in the story's formatting, that's why. I'm steadily hammering away at it, but it's going to take time. Thanks for your understanding, if you're offering it.)
This is a lit-RPG inspired by the Fallout series of games and the Legend of Randidly Ghosthound.
Schedule: 2-3 releases a week of around 3,000 words.
I have other fictions! *They're of questionable quality*
Here's Monsters Dwell in Men
If you want to support me and maybe see other content, check out my patreon: Patreon
Here's my Youtube Channel as well, Monsoon117
Overall Score
Style Score
Story Score
Grammar Score
Character Score
Total Views :
11,530,966
Average Views :
37,931
Followers :
10,649
Favorites :
4,456
Ratings :
3,072
Pages :
4,269

Edgy as hell, check.
Constant grind of power, check.
Main Character basically a god but with overpowered villains to keep up, check.

Ok, i'm sold. Here is your five stars.
Btw, pardon my lazy and poorly written review, just wanna help the author 'cuz it is one my favorite stories.
(Not that anyone will ever see as it as it won't make it the top ones anyway)

Edit as of Chapter 272:
While many of the story strong points have remained, the litRPG aspects of the story have been shifted to the background recently, with the story engaging in some political arcs that have not been quite as strong as the action-focused ones. The story is still enjoyable to read, but I have slightly reduced my ratings accordingly.
Original Review as of Chapter 222:
The New World is a system apocalypse litRPG with a starting point and system loosely inspired by 'The Legend of Randidly Ghosthound'.
The author quickly takes the story in a different direction and fleshes out the system until it's significantly better thought-out and more interesting than its inspiration. In my opinion, this story is much better than Randidly Ghosthound because it has a clearer idea about what it wants to be, an action-packed litRPG with a strong MC who rapidly progresses in power, and it sticks to that.
The highlight of the story is the way the litRPG system is integrated, since it is interesting, and most importantly, bonuses or powers gained have a clear and visible impact on the way the MC looks, thinks, plans, and fights. Very often in litRPGs, the MC gains lots of powers and abilities but keeps fighting basically the same way, whereas here we see how Daniel's fighting style and appearance change as every advantage he gets is incorporated and utilized. Additionally, while Daniel is powerful bordering on OP, this is very well handled by giving him appropriately strong opponents that he has to struggle against, plan for, and adapt to. Finally, the fights scenes are very well done and consistently fresh and unique.
The story is well edited, the characters are sufficiently established for plot purposes, and the writing style is easy to follow.
If you're looking for a solid action-packed progression story that doesn't try to be much more, I would strongly recommend this story.
I read things to enjoy them, not overanalyze and get mad over discrepancies and such, so I try to be forgiving and ignore bad things if the story is good. I've read 5-6 complete series and stopped numerous others at certain points because I didn't enjoy them, so I'm by no means an expert but I read a lot of physical books too. I am up to date reading this. Now to the review (I will make spoilers as light as possible, or easily guessable so as not to ruin anything):
Pros: Everything you think from the first few chapters that could be good is, the story and leveling system and how he takes a unique approach are all fun. It's fun enough that I'm still reading despite the cons. This is something someone wrote for fun and lets us read for free, so it's easy to see where some of the cons came from writing himself into a hole early on. The story picks up every time you start to think it's getting stale too and adds in some new fun thing.
Cons: These ended up mounting up enough to bother me into writing a review so people can know what they're getting into.
1. The author seems to not be very familiar with hand-to-hand combat, which is odd given how much time they spend on it. This can be cringy as they say many many things which would be great at making you worse at fighting (the amount of times "I turned on my heels" is used is astounding). It also gets a bit stale at times given the MCs combat style. He's also not super awesome at physics, medicine/anatomy, botany, etc... so some of the other things will be glaringly wrong if you're in a position to notice them. Over two years in there still appears to not be even any preliminary research done before saying things.
2. There are countless errors with "to/too", "they're/their/there", "your/you're", "is/are", wrong tense, and so on. Which I mean come on, that's second or third-grade level. So now imagine them trying to use bigger words correctly and some portions you have to really focus on the substance instead of syntax.
3. The leveling and scaling get out of whack fairly early. (MINOR SPOILERS ahead) This is a leveling type novel, and you can predictably level your intelligence, but somehow characters with hundreds to thousands of points into the stat who are also very old aren't any smarter than people far below them. They kind of wrote themself into a hole with that one since you can't make someone a super genius at 50 intelligence, boost them to 3000 and have them not figure everything out immediately.
When different combos of stat levels can hurt other combos is also not very consistent, sure MC is "special" but then even his companions start doing insane things. The perks which make things double effectiveness and such are nice, but everyone else should also have those perks. This gets better later on, but every time it becomes somewhat reasonable for him to beat someone 1000 levels above him, now he beats someone 5000 levels above.
4. It's like everyone else was a complete idiot about leveling and selecting perks and things or didn't even bother to do them. MC may have a good build, but it's not that good, he even makes some errors in thinking that someone with beyond superhuman intelligence shouldn't. The speed with which he levels -even later on- is also ludicrous unless you assume everyone else in the universe was an idiot and couldn't figure out how math works or didn't help each other.
5. The explanations for all of these things, which the author really does try to address, fall short of actually accounting for it all and make it seem like everyone else in the universe shouldn't be so far behind. But I consider doing all this perfectly to be nearly impossible especially when you just started writing, so I don't hold it against him, it just detracts some from the story. He really does try his best to fix these things and succeeds to an extent but as of current ch 248 does not completely do so (apart from the grammar which is still bad).

Id like to start with a big point of what drew me to this novel. The author said it was inspired by Randidly Ghosthound. There are minor spoilers, nothing to give away the plot or story. This is not Randidly Ghosthound. The devolepment in faster. The system, while similar, is so much more then what Ghosthound has given at 865 chapters. The world in thid novel feels more alive then Ghosthounds. One of the things i like about Ghosthound is the system. The New World's is toned down alot, but the skills and trees are very similar and i adore it.
Daniel Hillside is OP. But that OP is only gained through luck at the very beginning and the most defining thing about this man. His endurance is the face of anything. He's a machine. Ghosthound is a slow grind with the steps of godling incorproated about half way through from where its at now. The New World starts that godhood from the beginning, but he really has to work for it. Unlike every other OP protagonist, you can tell how much effort he put into this.
Its a really good read. You dont need to read Randidly Ghosthound to enjoy this, but you'll enjoy Ghodthound if you havent read it already. Both incorporate LitRPG elements without constantly throwing it in your face.
Ghosthound and Hillside are fundementally different. They're pragamatic with also being empethetic. However. Ghosthound doesnt seem to care about moving past his own inability to communicate. Hillside does. That may not seem like a big deal but it makes their characters seem completely different.
There is one major difference between the two. Doesnt take away from either and add to their own personal charms. That is the understanding of the skills. Ghosthound's is concepts given life. The author of Randidly really knows how to make them feel real. Alot of times reading through Ghosthound, i felt some sort of deeper understanding. An epiphany is the closest i can describe it. That sort of feeling with youre thinking alot about something and everything just sort of clicks. Its hard to put into words but if youve felt it youll know what i mean. That is one of the greatest reasons i enjoy Randidly Ghosthound. The New World does not give me that. And thats fine. Instead it makes Daniel a complete and total badass. A hungry, viotile badass. Ghosthound leaves ash and Hillside devours.
Ive only posted a review for Ghosthound before (i think). i may be biased in my thinking of novels that approah litrpg and world building with a similar idea. Id love to see more novels on here with the same breadth and detail. You're doing a wonderful job Monsoon. Keep it up.

Update - 2 @ chapter 236: this has turned into a totally different story, in terms of it's quality. compared to what it was during the initial chapters the difference is just astonishing. every single problem mentioned before has been rectified. this is my first time seeing an author's dramatic improvement through his work.
Update - 1 @ chapter100: most of the below-mentioned problems are slowly but surely improving, and the difference is palpable between, pre ch. 50 & post ch. 65.
so ya the story is getting better slowly but steadily.
________________________________________________________________
my previous comment was deleted (by mods) and i can see why, I WAS BEING AN ASS, i'm sorry for that. and i apologize if had hurt the author's feelings.
i also did not know the author became a full-time writer (just checked his patron) so, sorry for sounding like i wanted you to stop writing (i didn't mean it that way though) .
i haven't read the latest chapters, but up until chapter 50 (yes, i have & will continue to read till i catchup). Here's everything that i think needs to be worked on,
1) un-necessary and annoying "I"s & "me"s,
2) characters fell lifeless,
3) inconsistent characterization,
4) the story doesn't feel serious despite trying to be. it just feels childish.
5) un-natural behavior, no one would act/behave like the characters do, if we imagine a world like that exists.
6) The world feels dead in the absence of M.C. it's chaotic, inconsistent, and everything revolves around him with him (mc) as the base line
*************** [ SPOILERS AHEAD, BEWARE! ] ****************
1) remove all the redundant "I"s & "ME"s from the chapters, it makes the whole thing sooooo awkward to read (redundant because, we know he is the one doing the action/speech.)
instead of "*I* stepped forward & *I* delivered a kick" just write "stepping forward, I delivered a kick"
instead of "he rolled away from *me* and threw the shards at *me*" just write "he rolled away & threw the shards at me"..
the story is written from first-person perspective, so we all know who is narrating the story.
2) almost every character feels like they exist for the sole purpose of making the M.C. do, say, or feel something. it's like, other than that they have no other purpose.
ex: the recruit that stumbles back and falls down when he sees the m.c. and then he calls him a monster. then what, nothing. there is nothing to that character other than.
ex: the sniper, the mixed breed companion, what are her life goals? what motivates her? other than being a former test subject she has no personality.
and the list goes on..............
3) if you say something about the character stick to it.
ex: an abused child who found solace in his friendship during his tormented days during the first chapter, doesn't turn around and say you guys go take care of yourself when he comes across them. (he doesn't even think of going looking for them when he finally escapes.)
when it turns out they wanted his help, the glass hearted princess (m.c.) thinks they betrayed him. WHO DOES THAT?!!!?!?!?!?! yes he has the mentality of the strong, but with all his int. wis. & perc. stats couldn't he think about their desperation.
and no explanation is given for his action, it's fine if the story is set up is suck a way that we slowly figure out his naive, childish & selfish side, just from his narration & perspective. but there are expositions in this story. tons of them in fact so it only consolidated the impression that th author has no idea about his characters.
(when you pick a, character trope/ personality / background, please try and understand the why you need that character/personality/backstory, why would they become that way, and stick to their nature.)
also, personality changes don't happen overnight, no matter how big of a revelation they have, their personality won't change for another few months. they would have a change of mindset and a different way of looking at things, but they would have to fake it until they make it, their own personality, even then it'll be an amalgamation of their former character & the new one.
plus: when you descrobe someone as a swords man and they only punch and kick in afight. it's just.... i don't even know what to say. i'm talking about the red caped man from youm's group.
4) there is an air of immaturity to the story, i can understand, the author want's to make the m.c. an op and edgy character. but the way he goes about it is just like a child.
he says shit like "i'll become the eater of monsters", "i stomped on the tore them appart" , there are characters saying "unleach your hunger". it ll seems a bit, meh..
keep in mind there is nothing intrenciclly wrong with those lines but, they are there for the sole purpose of author wanting them to be there. they feel un-earned. there in no weight behing them, there in no build up behind them. there is no sence of gratification behind those lines because of that.
from the authors perspective, the mc, did some hard fighting and he overcame death to say this, but from the readers perspective, we all know he ayn't gonna die. he fought for some paragraphs and earned a massive stats. there were no stakes, there is no looming thret. (and him deth is not a threat, and has no stakes. because we all know if he dies the story would end so no).
he is saying all this high and mighty shit without loosing anything. he is motivating himself with some tall words, inspite of having nothing to loose.

5) when an universe filled with sudden and miserable death is your reality, you would either be waaaay more cautious (because you have too much to loose) or waaay too lax (decause you don't care about shit). thd every character would be a mix between these 2.
ex: the necromancer won't be acting like a frustrated teenager. for gods sake he is a mellania old litch who killed thousands. and has an insane charisma stat, his personality doesnt suit his power and back story.
ex: the captain of an army won't behave that rudely to a buch of characters introduced by a centinal (the equivalant of some commander general / brigadier general according to his ranks. and no one in a world like that would talk to some one who is in 1000 leavels above them, especially when the are appointed for a diplomatic post similar to a diployed commander, who is responsible for recruiting soldiers in a new world)
ex: if levels are so obsalete, that ones a few hundered levels above can be killed so easily, no one would relax around potential enemies, and no one would loosen up their training when they can become stronger especially when they created "the system". i'm talking about the 7ft. tall chick in m.c.'s party.
ex: when some one teaches you how to get stronger in a world that could kil you in a scond, you don't ignore theirr advice, the 2 he met in dungeon ignore a way to gain easy kill points for no apparat reason. and no convincing explanation is given. for what, just make the m.c look like the only hadr working person?
6) is there no one other than m.c. who has tried to box, swim and wrestle to gain skill points to become stronger. no one has even thought of that ?
is it that easy to gain skills ? why aren't there more master smiths chemists then ? why would people neglect such a convenient source of power ? why would such an efficient & effective sysem let a bug like that exist ?
almost everything in this world seems like it's made for m.c's convenience & he seems to be the only one taking advantage of this.
.********************************
there is more but i'm too lazy to type it here.
Tired of RGs inconsistency and lack of healthy relationships to...well, literally anyone he meets? Read this. Better system, better explanations, an actual theme that keeps going for more than 10 chapters at a time and far better pacing.

This story is, to me, the gold standard all other litrpgs should follow. The MC is powerful and unique enough for you to truly enjoy the plentiful fight scenes and not powerful for the struggle and conflict to seem superfluous. Additionally, the main character(and company) are interesting enough for you to see them as their own character rather then an iteration of an existing stereotype. The author is also very consistent with posting new chapters, which is always a plus. You should definitely try it.


As I said above, this story reads like if the comic villain Doomsday was the main character in the best possible way. A lot of stories focus on magic, swordplay or something along those lines. The MC here is unique, where his main strength is being as close to unkillable as possible. He's also a boxer first and foremost, which is another pretty unusual choice for a litrpg.
I also love watching the numbers and powers add up, and they do just that, and fast. Perks, skills and so on are all interesting and fit well together. There's a sense that the author planned out the main characters build, and the main character himself makes smart choices as far as improving his strengths/bolstering weaknesses.
The fights are cool, and I enjoy the gruesomeness of the monster he faces. You also get a good sense of how insane some of the battles become, to the point where as stats increase, they start ripping apart the ground beneath them thanks to their sheer mass and strength.
If I had any nitpicks to make, and its small, its that the MC grows at an incredibly fast pace, leaving behind figures with centuries more experience in the dust, but at the same time, that's part of being the MC. You expect them to grow faster and higher than everyone else.
Long story short, very entertaining and highly recommend.
I may or may not have just binge read all the chapters 🙄. I pray to the almighty Schema 🙏 that this story is around for a long time... It is honestly my absolute favourite novel to read on this site. 10/10 would smash *cough* I mean recommend to everyone. Love your work author-Sensei