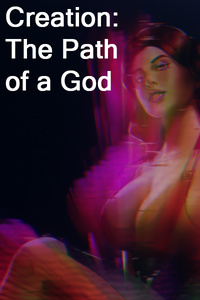 Creation - The Path of a God
Warning
This fiction contains:
Gore
Profanity
Sexual Content
Traumatising content
The day had not been a great day for Han. After experiencing traumatic events, all in one day, Han went to a restaurant to eat. This should have been a typical event, but he discovered a new ability while eating food. He had gained the Creation ability.
Follow Han, as he gains new experiences in a new environment and figures out what being a god is like. What happens if an individual gets powers that don't have limits, where he can do whatever he wants.
YouTube Channel: https://www.youtube.com/c/CreationWebNovelStudio
Web page: http://bit.ly/OfficialCreationWebNovel
Facebook Page: http://bit.ly/CreationWebNovelFacebook
Twitter Page: http://bit.ly/CreationWebNovelTwitter
Discord: https://discord.gg/WmTM3wh
Overall Score
Style Score
Story Score
Grammar Score
Character Score
Total Views :
1,156,772
Average Views :
6,845
Followers :
1,483
Favorites :
619
Ratings :
551
Pages :
1,814

Don't let the high score I gave fool you. this score is the overall experience minus the last few chapters where the author "jumped the shark" at chapter 29 or so.
I'm not going to give a one-star review because the story went somewhere I find distasteful. So here is what is hopefully an unbiased (as possible) review.
The story started out well, at first it was a simple wish-fulfillment story which was all I wanted to begin with (its a nice break from all the drama). And it did the wish fulfillment very well, in fact, this story was one of the best unapologetic wish fulfillment stories on the site.
Then the story started to have a plot, an interesting plot. The kind that pulls you in and makes you wonder where the words on the page will take you next.
This story had managed to pull off something that I have not seen another (professional author or not). It managed to have an overpowered MC AND kept the suspense of not knowing what was going to happen next, WITHOUT simply adding foreshadowing of a bigger stronger boss somewhere in the background (powercreep makes for a frustrating read).
However, that's where the good ends and the bad begins. Firstly there are the characters which at this point seem faceless. worse still is the all the characters 180 personality shifts with no rhyme or reason. (which can be seen from this reviews character score)
Secondly, everyone has been asking for a chapter where he goes back to the past. most of these people want to see him show off to the people who hurt him in the first chapter but like myself, some want him to go back and solve the unresolved issues so he can move on. Something that has been completely ignored by the author. which is only worsened by the same author's dismissive replies to any well thought out comment. (most long comments are replied to with "thanks for reading"). it would be better if the author didn't reply at all instead.
In short, the only problem with this story is the characters. However, this is a character-driven story so it drags down the entire story along with it.
So if you're into wish fulfillment stories then you will be disappointed as the MC gets stabbed in the back with no repercussions. If you're a feminist then you won't like the story because the MC is a player (kinda goes with the harem tag) but if you're a red pill you will hate it too because of the way the MC allows himself to be treated by women.
I'm really not sure who this story is targeted at???
I really enjoyed book 1 as I am a fan of OP MC's and I thought that this book made the characters interesting enough and would give that 5 stars
However, book 2 has been awful so far by comparison, and hence why I wrote this review, especially after chapter 21. Even though the MC has god like abilities, AS SHOWN IN BOOK 1, he seems to be unable to use any of the powers in book 2 for no given reason, even when his family is in danger. This really pissed me off especially considering that before book 2 this was one of my favourite stories on Royalroadl

I like the story at first but it keep getting worse and worse.
The MC is not DOING ANYTHING
He let his servants (girls) do all the work (including battles, etch).
I mean come on! He became a GOD. He can create ANYTHING and basically INVINCIBLE.
Stop trying to make the MC looks smart! He is basically stupid!
P. S. Sorry I went overboard

Book 1 really interested me and the way it was handled was pretty nice but book two? I mean holy shit it is hot garbage. I didn't even get past the first 10 chapters before I decided to drop it when I came back to see if it was worth reading then dropping it again. I mean holyyy just skip book 2 pls.

Book one was passible, with okay grammer, but the character was disappointing. He's super powerful but also super dumb and too passive. Still the story wasn't horrible, but book two changed all that. The plot makes no sense, there's no evidence of him using his powers even when he needs them, the second book it full of plot holes, and it is formatted terribly. There are a long section of continuous chapters enough for a small book of useless side character chapters with no breaks for mc chapters in between. Plus the author refuses to listen to critique, and seems determined to self destruct their own work. Not worth the time to read it.
Did the author die at the end of book one and his evil brother take over? His evil goal is to bore the F%&*ck out of us with book 2. WTF is this crap!!!!!! Bring back the awesomeness that was book one. As I am reading book 2 all I read is bla bla bla, bla bla bla........Fight your evil brother and take back the story, I know you can defeat him!!!!
I had Book 1 at 5 stars and now Book 2 is at 2 stars just so I can review later and drop again
Expecting a good story but nope, the initial chapters are ok but then you realized that the MC is fking emotionless aside from when he is thinking of his past. MC is so fking passive thats its become annoying. I dont know why the gods even chose him, to give powers to, when there are people who have experienced worse things.

I don't even know how to begin.
1. Too many characters
2. Mc isn't even in half of book 2
3. Book 2 has creepy aliens NOT zombies.
4. He's a little bitch that gets himself pushed around
5. He causes danger to everyone around him because he's a self-centered prick.
6. He's a retard that thinks he's smart.
7. He doesn't do anything and makes his creations do all the work.
Just what fucking happened? book 1 was the best thing ever but then it seems like your quality of work dropped like a stonein book 2.
I'm getting so pissed just reading it that i have now dropped this piece of shit.
Style : It's okay, not bad but not good.
Story : Like many other fics with OP MC, this story lacks a main focus. Like we know how he is here, but we don't know why. He's just kind of there bececause he likes to. Also, (Can't believe I'm saying this) there are too many sex scenes and because his harem already idolized him since the begining, there's almost no romance at all and even if there's, those scenes are way too cheesy for me, I cringe everytime I read it.
Grammar : A few mistakes over here and there, but okau overall.
Characters : Now this the real problem for me, all the other characters are one-dimensional, especially the harem (Makes sense considering they only care about the MC). The MC is unlikeable, he's a completely douche acting like God when he's just a lucky little shit. In many other novels or fics, at least the MC has some sort of motivation or dark past before turning into complete douchebag, but this guy, nah! Fuck people, fuck others' emotions, am I right guys?!
I get it, your girlfriend cheated on you with your best friend, it hurts and believe me! I've been there, but you don't just screw with people's fucking lives because of it.
Overall : This is literally a virgin's wet dream, I couldn't take it after chapter 10 and had to give up. The MC is a fucker who gives not a single fuck about others' feelings and even lives, act like God when he's actually just a little twat who got lucky (At least in Overlord, the author gave an explanation for Momonga's coldness and lack of emotions, here, the MC is just a horrible person.) Quite frankly, I don't think the MC derserves his power at all, there are many out in the world who suffer fates worse than him.
The harem is a bunch of sex bots that have no purpose other than to fuck the MC. Like if he wanted to, he could make himself yhe strongest person in the fucking universe but nah! Fuck that too, am I right people? Like at one point, I can't even recognize whom to whom 'cause they're so alike, sure author did throw in stuff like the way they talk, but that stuff makes no difference at all 'cause we all know the only person and thing they give a flying fuck about is the MC... Then again, this is just my opinion, you're free to think whatever. Just know this, if you don't like a sex-driven douchebag MC, a harem full of sex bots then this is not the story for you.
Total score : 2/5
Edit : The fucking thing got worse. Srsl, bringing SJW level of shit in is not how you make a novel better. I feel like in the author's eyes, all men are racist, sexist assholes while all the women are fucking saints. No but honestly, when are we gonna get a decent male character? And the MC doesn't count (Not that he's decent or anything, he's just a little twat with too much power at his diposal).

MC is a fucking passive idiot who lets everything just happen around him without doing anything. I have no idea how he got his powers because he clearly is a fucking moron who wouldn't step away from a moving car if it was going to hit him.