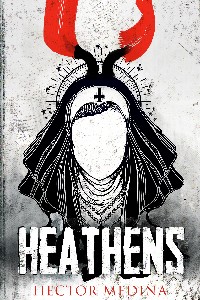 Warning
This fiction contains:
Gore
Profanity
Sexual Content
Traumatising content
On hiatus until I finish other stories
Apollo and Dion, a dysfunctional rag-tag pair of demon hunters have been sent to investigate the city of Havenbrook and its inhabitants.
The mission is simple: to find the cultists responsible for a recent string of murders and to bring them to justice. Even if it takes killing dozens of demons on the way there.

But things are never that simple when you deal with the dark arts. Cultists, demon pacts, sacrificial murders all stand in the demon hunters' way as they search for the truth. A truth that will force them to question their own identities, a truth about the absolute evil lurking beyond heaven and earth. The question is, if they find the truth, will they be strong enough to handle it?
Overall Score
Style Score
Story Score
Grammar Score
Character Score
Total Views :
137,832
Average Views :
676
Followers :
63
Favorites :
13
Ratings :
16
Pages :
1,502

The narration is so plain and boring that I couldn't keep on going. There are many unnecessary details and descriptions that dull the story.

The introduction as it is really attracts me to the story, this unique setting after a million VR novels and xianxia stardards really hits a craving I need. Still I've yet to read into it so I'll leave the full review till later, so far all I want to say after the first chapter is I've been really pulled in.