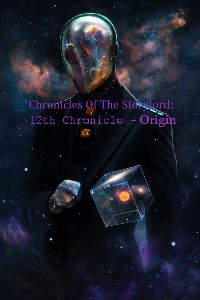 Chronicles Of The Storylord: 12th Chronicle - Origin
Twelve souls were chosen to expand into the void surrounding the known universe(s), and were given a grace period in which they would experience a relatively safe expansion of their domains. Once that period is up, however, they are free to interact with each other...and what lurks in the depths of the Abyss, the Void, and the Primordial Chaos. I am the 12th soul, but I am not as those others are, for I am merely a shard. My purpose: begin the Tale anew. For I am the Storylord, and I am the Tale. The Tale is all, and all is the Tale, yet the Tale is myself, for I am all in my domain.
This is my story, the saga of many, the legend… of the Tale.
Just remember this: "This world is but a story, and all the stories are true..."
This story is in the same general multiverse as RE: Deity by lightningwarrior21, but will be almost completely separate except in a few chapters. I have permission from him to use his base multiverse, and you should go check out his fiction, it's really good. http://royalroadl.com/fiction/9597 This 'fiction' will be updated sporadically, so don't expect much of a steady stream of chapters. (I'll try to do one chapter a week, but no promises.) Suggestions on how to improve this universe helps with the management, so comments are welcome, as are Grammar Nazis.
I've had this fiction mostly as scattered notes in my google drive, and only recently had enough time to actually put it together, like I promised lightning back in January. (Writer's block and schoolwork do not mix well.) The cover is not owned by me, I found the image on google images.
Anyway, I'll be back yesterday… or was that tomorrow? (I really need to get that damn causality generator fixed, me-damnit!) See ya!
Overall Score
Style Score
Story Score
Grammar Score
Character Score
Total Views :
5,613
Average Views :
936
Followers :
12
Favorites :
3
Ratings :
6
Pages :
32