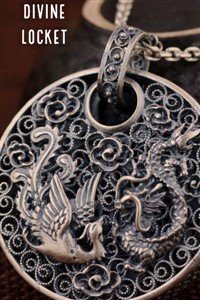 A locket filled with mysterious origins.
A young boy with a sorry fate.
A world with countless opportunities accompanied by dangers.
How far can one reach before finally settling into history?
Join the discord server to help out! https://discord.gg/H53rFmN
Ps. Everything posted here are rough drafts. Releases/week = 7chaps/week
A slightly more edited version is on www.webnovel.com.
Overall Score
Style Score
Story Score
Grammar Score
Character Score
Total Views :
79,277
Average Views :
793
Followers :
54
Favorites :
15
Ratings :
13
Pages :
729

The story takes place in a similar world as most Xianxia worlds with sects, academies and powerful families that scheme and plot. However the MC has not been actively plotted against as of the"Rematch" chapter, which is a refreshing experience. I also like that there are no cardboard villians that seem to turn up for no reason at all in restaurants and auctions. Up till now the story feels almost like a slice-of-life xianxia, which I personally find interesting, since you don't see that often. Disregarding the couple of small style choices of the author which I personally didn't like, I find this novel a fun xianxia novel that doesn't really pretend to be something more than it is.