Fellow Royals,
Our empire has completed yet another trip around the sun. We've grown by yet another year! It is our birthday, and we want to celebrate!
You are invited to join us.
Writathon
First, we would like to remind you that the long-awaited Royal Writathon starts today, October 31st!

To participate you need to go to your author dashboard and click the Writathon Tab. Here(closed)
Where you will find a [participate] button.
Make sure to click it if you wish to join the challenge!
We hope that you will find it easier knowing that other authors are also heading toward a similar goal. Accordingly, we created a Writathon Forum (which opens only around the period of the event). This is a place where you can leave your words of encouragement or challenge to your fellow participants!

The rules are the same as our previous Writathons, with one minor change.
Rule 1. If you are continuing an old fiction, the word count will start once you click [Participate].
Rule 2. If you are submitting a new fiction, the word count for it will start from the beginning of the Writathon challenge, regardless of when you chose to participate. But you must still click [Participate] to be a part of the challenge.
For those new to our Writathon - please allow us to reintroduce it and restate the requirements:

Writathon is Royal Road's writing challenge to our users, it is also a personal challenge first and foremost. To win, you need to write at least 55,555 words in 5 weeks.
It can be a new story, or you can continue an old one. But the 55,555 words have to be completed in a single-story, not across multiple stories.
First Milestone:
Write at least 25,000 words by November 15th to qualify for the announced participants' list.
The list will be announced to everyone, and it will show the fictions that are seriously participating in this challenge to make it easier for readers to find those stories.
Second Milestone:
Finish writing 55,555 words before the end of December 5th, 2021.
If you complete this milestone by the deadline you will count as a winner of this challenge (even if you didn't make it in time for the first Milestone)!
Rewards:
All winners will receive 1-month of Author Premium (this can be used or gifted to another user as per request).
All winners will receive an Achievement unique to the Writathon worth 5000 level EXP!
Extra Rules:
Extra Rule 1. For the duration of the contest, the story cannot include any sexual content.
Extra Rule 2. You can only participate with an Original. The story cannot be a fanfiction.
Time zone:
The challenge follows the IDLW timezone. This means that as long as the date is still December 5th somewhere around the world, the challenge will continue!
You can check out a countdown in the author dashboard as well.
To participate:
*Click [participate] here https://www.royalroad.com/author-dashboard/writathon (will only reopen around the period of the event)
For the spirit of the challenge, and to inform the other authors and readers - please add [participant in the Royal Road Writathon challenge] in the description of your story.
Q: Can you participate with what you've written before the start of the challenge?
A: That is against the spirit of the challenge. While we can't confirm when you wrote something, the challenge is to write and publish 55,555 words in the duration of the event.
Your First Novel
Is this your first time submitting a Fiction on this wonderful platform?
Well then, here's a quick guide on how to get your work on our wonderful platform!
Register for an account on Royal Road if you have not already. This can be easily done here.

Click Write on the navigation bar, which will take you to The Author Dashboard.

Click [Add New].

Fill in the Title and Description. Select the genres and additional tags. Fill in your first chapter's title and the content of your first chapter.

You can, but you are not required to upload a cover image (400x600 pixels).

Click Submit.

All new submissions are manually checked for appropriate tagging and plagiarism, so expect it to take up to 12-24 hours for a submission to be approved. Please be patient.

Note: Please do not include links in your description.

Note: If you do not select fanfiction for stories based on others' work or do not choose the content warnings that are appropriate for your story, the submission will be rejected.

Once your fiction has been approved, you can find it by going to the Author Dashboard which can be accessed via the dropdown menu found by clicking your username (top right corner of the website). Click the option "My Fictions", or select the "Write" option found in the site's header.

Add additional chapters by clicking [Add Chapter].
Author Premium
As mentioned, we provide an author premium subscription as a reward that will last one month. You can read about the features here.
This includes the time-limited monthly borders. The following borders are reserved to premium members for their support of the platform.
To receive a Premium profile border, you must have an active Premium Subscription during the timeframe in which it is available. As an example, the coin border of October was only available to people who had an active premium membership (author premium optional) between October 1st and October 31st.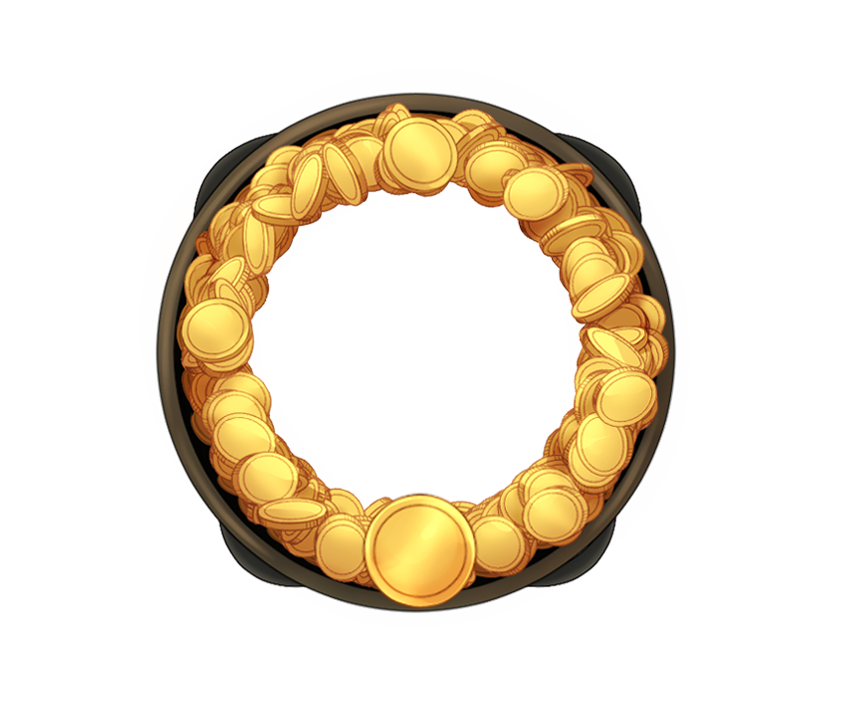 Any borders obtained this way are added to your Border Wardrobe automatically, for use at any time while you have an active Premium Subscription.
You can check past borders that others were able to claim. Note, that we won't provide the same borders again. We instead add a new border once every month.
And this is November's border: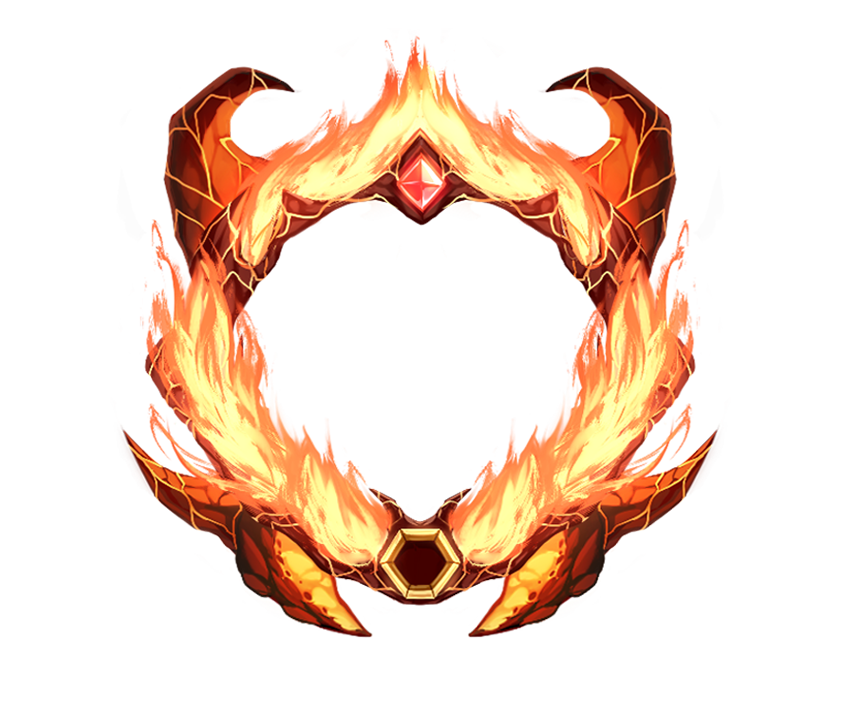 So get premium, and support us - then show off your fancy premium status on your fiction page, in the forums, and when commenting!
Your continuous support allows us to continue improving Royal Road. The following is a list of the latest updates:
Latest Updates

Volumes! Royal Road is filled with web serials, and authors often break apart larger web serials into a number of books or volumes, getting book artwork for each and finding natural breakpoints for the story. With the release of volumes, we're making it easy to show everyone where those breakpoints are, as well as letting authors show off any cool artwork they may have! Here's an example of such stories that are using volumes to good effect: https://www.royalroad.com/fiction/36299/beneath-the-dragoneye-moons or https://www.royalroad.com/fiction/19206/lone-the-wanderer-rewrite
If you don't have any unique artwork of your own, worry not. Here is our fancy default option.
For authors, to set up the volumes you need to go to your author dashboard
Click [content], then [Volume] in the side menu of the fiction of your choice.
Then create [New Volume]. Name it what you want and assign chapters to it.
The assigned chapters will appear under the volume on the chapter page.
If you don't upload your own cover, we have a template ready for your use.
Please be aware that volumes currently only serve as a way to organize the fiction page and potentially show off your covers; chapter navigation still follows the order of chapters set via the Reorder Chapters page.

For readers.
We also added a few new reading features. If you go to any chapter page, at the top right corner of the chapter itself, you will find a [Reader Preferences] button alongside a cog in red. These new preferences allow you to optimize the site according to your preferred reading method. We previously had many of these settings, but we've added new ones.
Please also note for those unaware about the two font families "Open Dyslexic" which allows an easier reading experience for those that have common symptoms of dyslexia and "Atkinson Hyperlegible" for those with low vision.
Please experiment with the settings in order to pick what works best for you.
Bingo
The returning Royal Road bingo card! How many can you get this year?
Rules:
Each fiction can fit into only one category.
Try to search for stories that you haven't read before. But, you can read 20 more chapters of something you have already read towards this challenge. Anything you've read before this event does not count.
If the bingo doesn't specify a number, read as much as you want.
Feel free to discuss the bingo card with other users in the forum.


How to find these stories:
To enjoy the up-and-coming greats of the genres we sport here, go to our Trending List and see what has caught people's attention at this time.
We pride ourselves in constant updates, and our Latest Updates list is worthy of refreshing.
If you are new and haven't yet checked it out, head onwards to our Best Rated list and take your pick! Hours of fun await!
If you're looking for something based on a specific genre or category, our Advanced Search is here to help you generate lists based on your taste
For more fiction lists, you can check the dropdown menu [Read] found in the site's header. This includes the [Surprise Me] random generator feature.
But don't stop there! Our Forums are a great place to gather and discuss every manner of topic (related to stories), and it is a good way to satiate a socializing need.
Make every post count, gather Reputation, and make it to our top levels.
Tadpoleon's Journals
Year after year, Tadpoleon has eluded us. In 2019, he tried to overtake the empire and make a toad kingdom from it.
He looked fancy and, loathe as it is for us to admit, Royal. So many people were ready to switch their loyalties in favor of him.
But the transition was not smooth. Ultimately, he failed.
The following year, he once again tried a suspicious ploy intent on harming the empire! One of our best spies managed to infiltrate his army and was able to skillfully smuggle out coded messages to us, detailing what was happening in enemy territory.
However, suddenly and without warning, the coded messages became odd, unfocused… different. With time and great cost, we were able to understand that our loyal and greatly gifted spy had become compromised! Enamored by that terrifyingly charismatic Toad they had become, falling to his trappings and joining his efforts against us.
Since then, the Toad King and our empire have built great diplomatic relations. But, we can't trust someone who tried to overtake us from their first day of existence. Accordingly, we must infiltrate their camp once again to know what they are truly planning behind the guise of friendliness that is these new diplomatic attempts.
However, we can't use our usual means to do so. No, our previous spy-turned-traitor joined King Tadpoleon and his forces likely know all of our tricks and all of the faces belonging to our army's spy division. Therefore, we must recruit you to help us infiltrate the toad army and discover what it is that he is truly up to!
All you need do is find your way into the main tent and check their documents, uncover their true intentions, then notify us of them.
If you give us the wrong information, you might doom the empire once and for all. In light of this obvious truth, we will require some proof.
We will reward you with an achievement and 500 level EXP to go along with it. A truly fitting reward for such an act of loyalty and bravery.
Go, young warrior! Find the information we seek and save the empire! Follow the guide to help you in the direction you travel on this perilous mission!
The guide is waiting for you here.