It's been only a week since the last blog post, but we have an exciting new release to announce, and so here we go!
Author Premium users are now able to add collaborators to their fictions, with both crediting and permission control.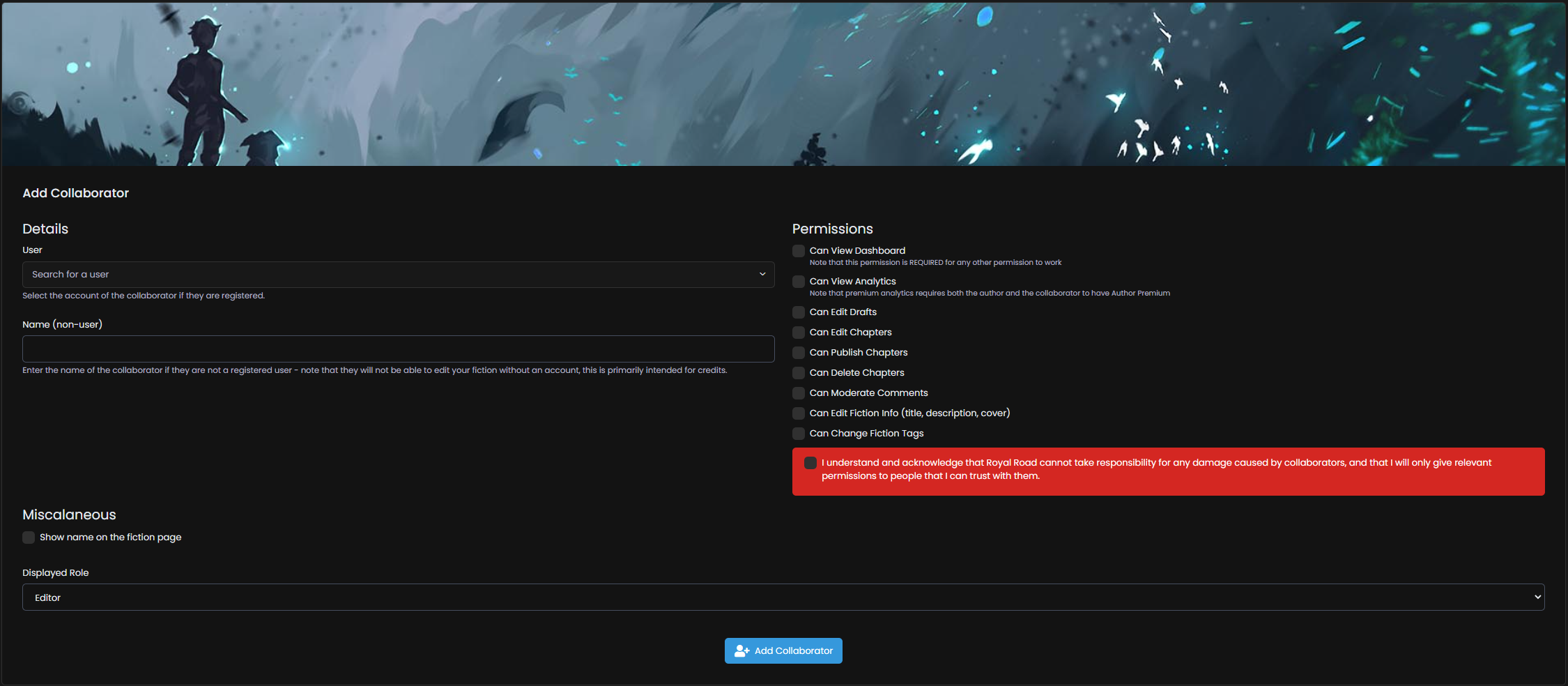 That's right – you can now give access to your editor, moderators or co-author to your fiction to help edit or manage it, or you can add them just to include them in the credits. Please keep in mind that currently you can only add up to 10 collaborators.
You have granular control over what each collaborator can access – if we see the need, we may break up the permissions further as we go forward. Additionally, you also have the option to have the collaborators' names show up on the fiction page under your own with their designated role - even including users who do not have accounts on the website, such as an artist or an agent.
To avoid abuse, collaborator users have to accept your invitation before they gain access or can be added to the credits. We have added a page that lets you see all pending invitations for you into the author dashboard; or you can simply copy the invitation link from the "Collaborators" page and send it directly to the user in question. The invitation is tied to their account, so other users cannot accept it even if they have the link.
Please do note that currently we do not send any notification to invited users to avoid spamming them, so you will need to notify them yourself. Additionally, as we currently do not have a real-time collaboration feature in the editor, please avoid editing the same document at the same time, as it is entirely possible to overwrite your collaborator's work.
Quick Update: Author Premium users can invite collaborators by visiting Settings > Collaborators in the fiction dashboard.